As the year 2022 rolls forward, Raymond would like to share with you some personal information.
"Greetings, friends, I hope you're all doing okay. I'm afraid my 2021 wasn't the best, as I somehow acquired lateral epicondylitis (also known as 'tennis elbow,' although it had nothing to do with tennis!) in both arms sometime in April/May 2021. My MAIN activities of typing on a computer and playing the piano were seriously affected. After visits to orthopedists, acupuncturists, and rheumatologists, I'm still not much better than I was last spring. Thus, my creativity over the past year was somewhat curtailed. My piano uploads to my YouTube channel ceased (at least I reached my goal of 100 videos!) and I have not been writing new material aside from my regular blogs (reviews of new release Blu-ray disks for Cinema Retro Magazine/Website). I have continued my Zoom presentations with the Dann & Raymond's Movie Club (see the Appearances page for our schedule!). That said, 2022 does hold more promise–see the information below. In short, I'm not going anywhere! Take care, be safe, and Happy New Year!" — Raymond
NEWS!
FIRST, Raymond has just made a deal for his next novel, title to be announced, with Beaufort Books. The new mystery/suspense book was written in 2020 and will likely see publication in late 2022 or early 2023. Watch this space for more information in the coming weeks!
SECOND, King's Way Press is back in action… publishers of fancy, illustrated, hardcover limited editions of genre fiction. Raymond's 2011 thriller/horror novel, ARTIFACT OF EVIL is coming in early 2022 in three collectible editions, all with cover art by the late Paul Baack and internal illustrations by Kristin Fox. Order now because each edition has a limited number being printed.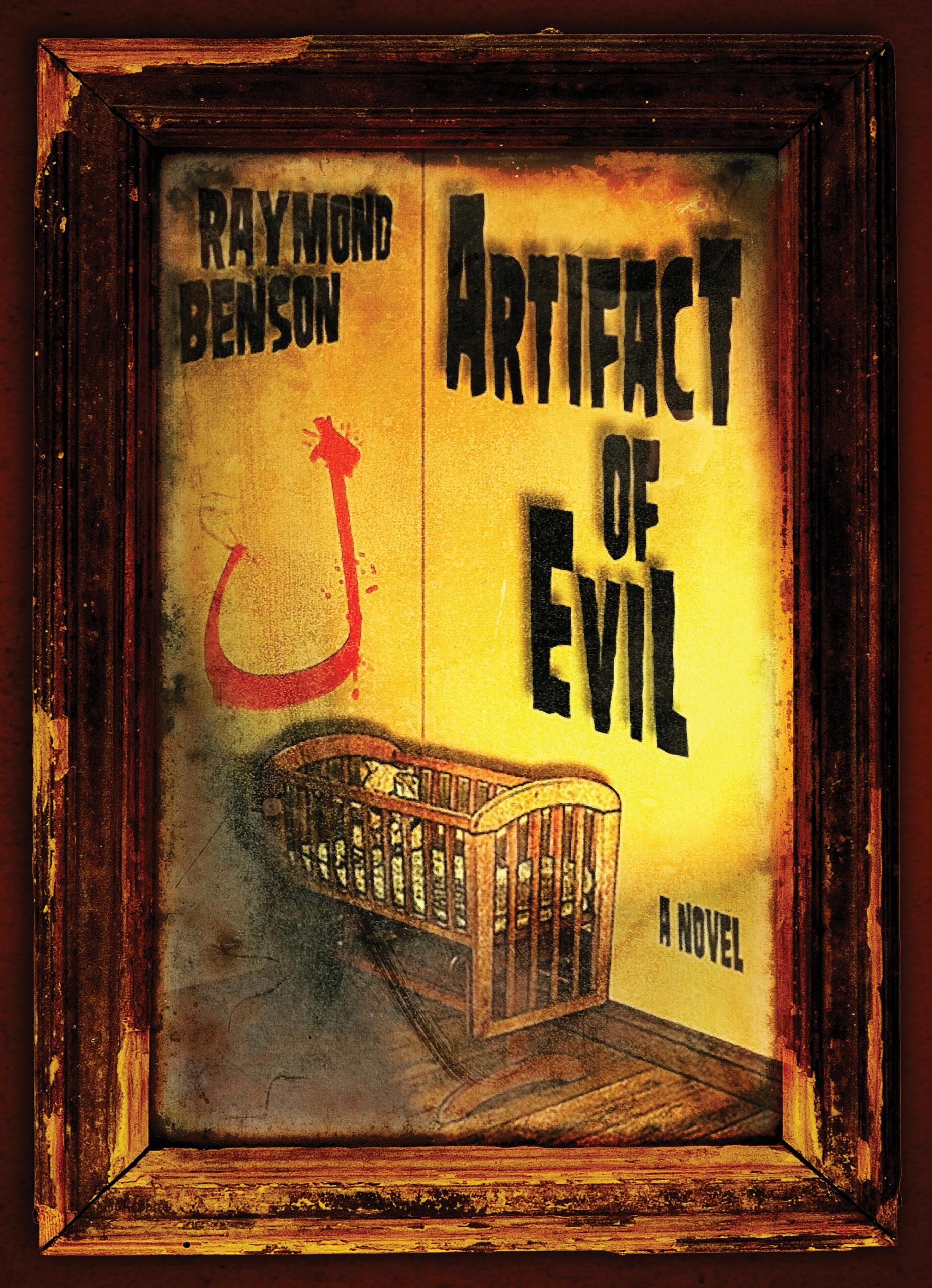 Someone is out there killing babies. Ritualistic style serial killings of the most innocent among us. At the center of this whirlwind of evil is an ancient artifact. This artifact has been possessed by some of the most evil men throughout history. Saddam Hussein once owned it. Adolph Hitler once owned it. Attila the Hun once owned it. It even belonged to Judas at one time. What is this artifact of evil and how is it connected to these murders?
a. Noble Trade Edition: 50 copies available! Acid-free 60lb. natural papers, full color dustjacket, and four B&W illustrations. Order here!
b. Signed Regal Limited Edition: 100 copies available! Signed by myself and Kristin Fox. Acid-free 60lb. natural papers, full color dustjacket, four B&W illustrations, and one color illustration. Order here!
c. Signed Royal Lettered Edition: Only 26 copies available! Signed by myself and Kristin Fox. Acid-free 60lb. natural papers, full color dustjacket, six B&W illustrations, additional color illustrations, and different signature page. Order here!
THIRD, Raymond's ghost story novel, HOTEL DESTINY–A Ghost Noir, published in September 2020 by Crossroad Press, is available as an e-book, trade paperback, and a spectacular audiobook from Audible.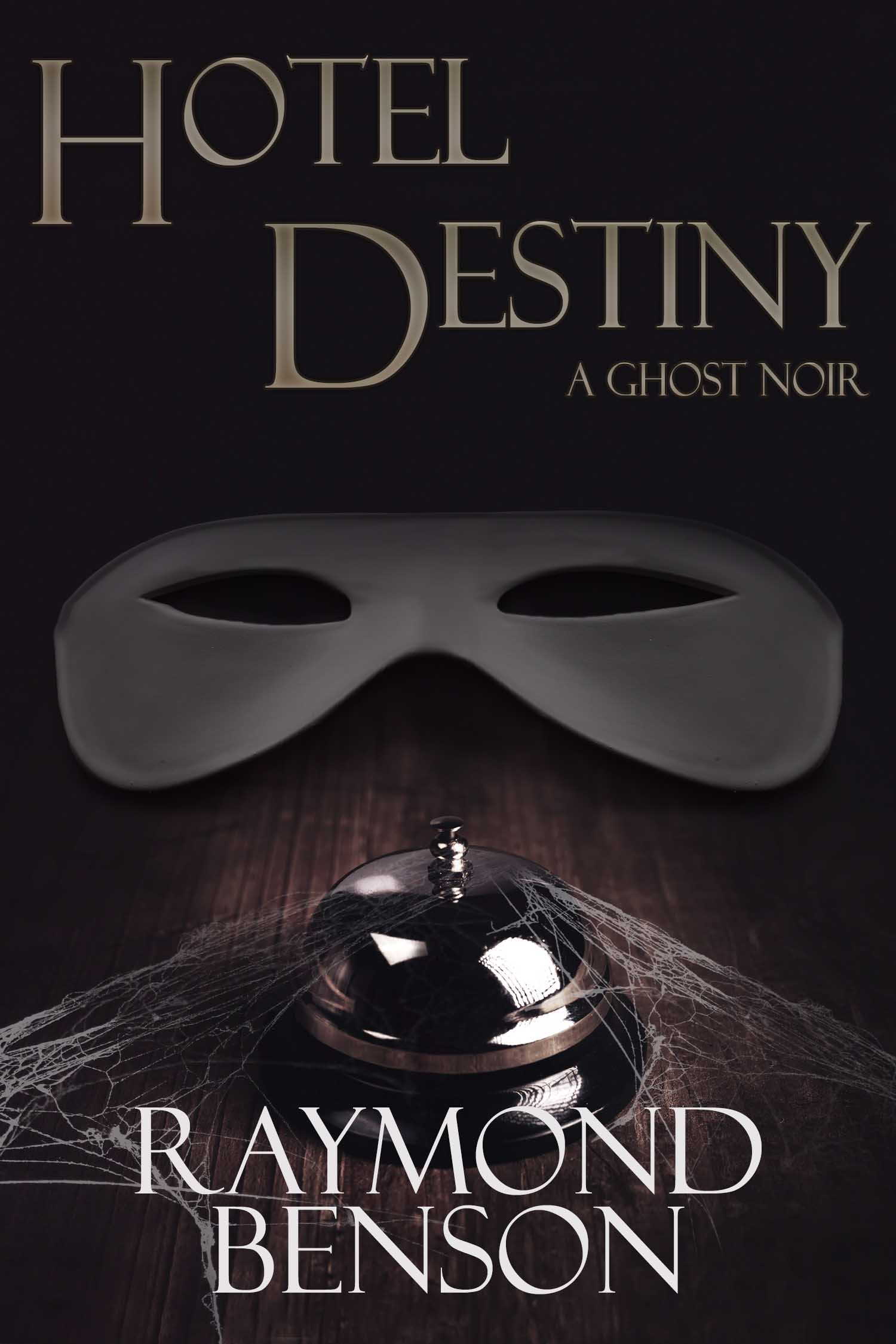 WHAT IF YOU, AS A GHOST, HAD TO SOLVE YOUR OWN MURDER? "HOTEL DESTINY–A Ghost Noir" is a ghost story with a distinctive noir sensibility mixed with David Lynchian surrealism.
FINALLY, Subscribe to Raymond's YouTube Channel to see and hear his eclectic repertoire of 100+ classic rock, movie music, and original compositions on piano!
OF COURSE, many of Raymond's previous books go on sale as e-books at various times. It's always best to follow Raymond's Facebook and Twitter posts to take advantage of these sales. In the meantime, his recent novels like BLUES IN THE DARK, IN THE HUSH OF THE NIGHT, THE SECRETS ON CHICORY LANE, and the five-book serial, THE BLACK STILETTO, are all still available. Find them on the Books pages (James Bond; The Black Stiletto; Fiction & Non-Fiction; Tie-Ins)!
RAYMOND SENDS HUGS TO EVERYONE AND SAYS, "BE SAFE AND BE HEALTHY!"