Some titles may be out of print on paper, but they are available as e-books and audiobooks, and/or in the second-hand market. All Amazon links are affiliated with the Amazon Associates program and are #CommissionsEarned links.
Go to:
Stand Alone Novels
Spike Berenger "Rock 'n' Roll Hits" Novels
Gabriel Hunt Adventure Novel
Non Fiction
Short Stories
Check out selected reviews of these titles here.
STAND ALONE NOVELS
The Mad, Mad Murders of Marigold Way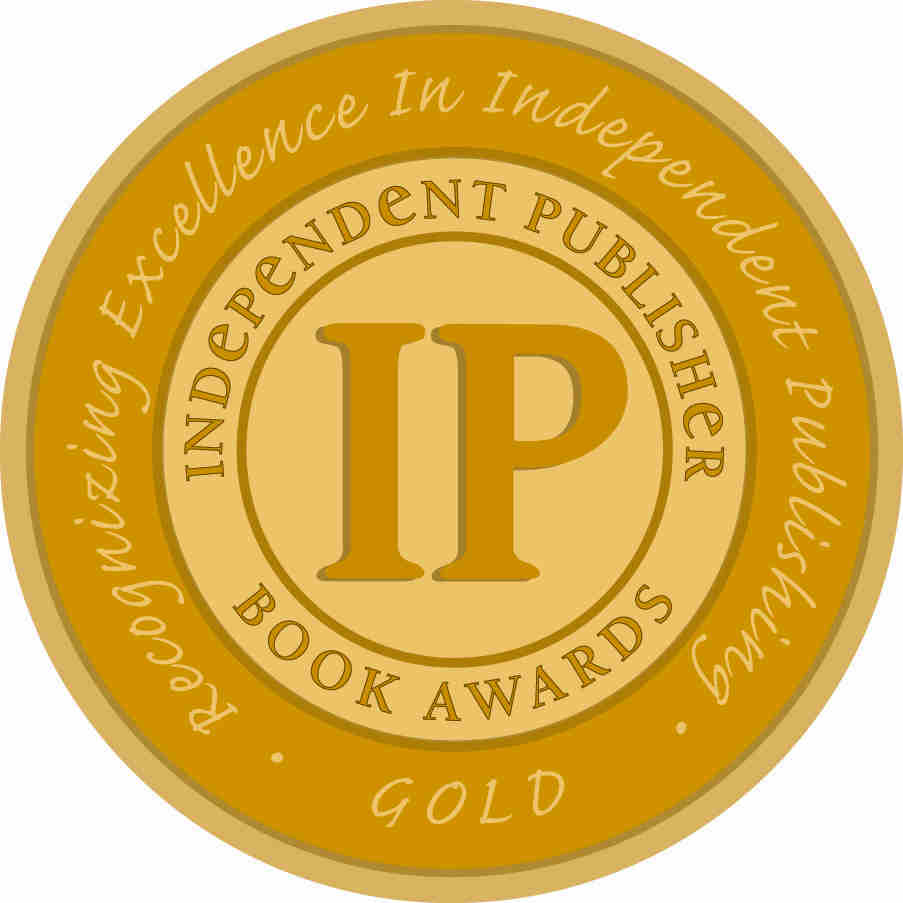 Winner of the IPPY Gold (1st Place) Award in Mystery from the Independent Publisher Book Awards!
A wry and darkly comedic work in which a quaint suburb of Chicago finds itself rocked by more than just the uncertainties of 2020. Perfect for fans of Celeste Ng and the twisted prose of Tom Perrotta. For Scott Hatcher, a former television writer turned struggling novelist with a failing marriage to boot, social-distancing and mask-wearing feel like fitting additions to his already surreal life. When his wife Marie and neighbor John Bergman disappear in the middle of the raging COVID-19 pandemic, Scott is naturally mystified and disturbed, but he is also about to learn that his picturesque neighborhood hides more than just the mundane routines of suburban life. When a fire claims the empty house for sale next door, the entire community is shocked when the charred remains of Marie and John are found inside. Stranger still, stockpiles of valuable Personal Protection Equipment, clearly stolen, were destroyed in the blaze alongside them. As the neighborhood reels from the loss, Scott and Bergman's earthy and enticing widow, Rachel, not only find themselves under investigation for the crime, but also inexorably drawn to one another. As tensions reach a fever pitch, the tale—which is at once familiar and ordinary, yet bizarre and eerie—shows that, just like life in 2020's uncertain times, dread and danger lurk below the hidden underside of everyday suburbia. Fans of Thornton Wilder's classic Our Town and films by the sardonic Coen Brothers will be captivated by the warped Americana of The Mad, Mad Murders of Marigold Way.
Buy from Amazon: Hardcover | Kindle ebook | Audiobook (Blackstone)
Buy from Barnes & Noble: Nook ebook
Hotel Destiny – A Ghost Noir
WHAT IF YOU, AS A GHOST, HAD TO SOLVE YOUR OWN MURDER? Presenting a novel that is a ghost story with a distinctive noir sensibility mixed with David Lynchian surrealism. The year is 1985. Coleman Sackler is the night manager and hotel detective for the transient Hotel Destiny, which has been plagued with scandals over the century, including several murders, gangster occupation, and fleabag status during the 1960s and 70s. Five recent slayings in the building have been attributed to—the police believe—one killer. During the gala grand re-opening Halloween party, Cole himself is murdered by a masked man. But hold on! Cole "awakes" and is still in the hotel—as a ghost. Prior to his death, a mysterious woman had told him that hidden portals located throughout the building can lead one to other time periods, and that the key to Cole's destiny is in the hotel's past and embedded in its many secrets. Thus, Cole's spirit sets out to solve his own murder by dropping in on living characters throughout Hotel Destiny's history and observing and/or interacting with them. His goal is to discover the identity of his killer, as well as learn the ironic truth about his own family, his heritage, and himself!
Buy from Amazon: Paperback | Kindle ebook | Audio book from Audible
Buy from Barnes & Noble: Nook ebook
Blues in the Dark
A Hollywood crime drama set in the 1940s and present day that tackles racism, sexism, and murder: Karissa Glover is a movie producer who moves into a decrepit but functional old mansion in the West Adams Heights area of Los Angeles, where black celebrities of yesteryear–Hattie McDaniel, Louise Beavers, and others–once resided. The former owner was a white actress, Blair Kendrick, who often starred as the "bad girl"–a femme fatale–in films noir of the 1940s. However, Blair's career was cut short when she was tragically killed by the mob after allegedly witnessing the slaying of a corrupt studio head in 1949. As Karissa and her producing partner decide to develop a modern film noir about Blair Kendrick, malevolent forces from the past attempt to stop them–first with intimidation, and then with the thread of murder. Is this because Karissa has learned that Blair was involved in a then-taboo interracial relationship with jazz musician Hank Marley? What really happened on the night that death struck in a dimly lit studio mogul's office? The consequences of Blair and Hank's doomed love affair still resonate in the present day as Karissa attempts to unravel Blair's secrets. Seeping with mystery, intrigue, Hollywood history, and forbidden romance, Blues in the Dark is Raymond Benson at his most insightful and page-turning best.
Buy from Amazon: Hardcover | Kindle ebook
Buy from Barnes & Noble: All formats
In the Hush of the Night
A gritty, riveting tale of modern crime, featuring a female FBI agent embroiled in a Russian human trafficking case. While investigating the discovery of a dead woman bearing a familiar tattoo, Chicago Special Agent Annie Marino uncovers a sordid plot with an international reach. Annie's neighborhood friend, Jason Ward, is a young writer engaged to be married into an upper-class family from a posh Chicago suburb. He believes his future brother-in-law, a war veteran, is definitely a bully–but does he also have ties to the Russian mob? And Yana Kravec, a woman from St. Petersburg, has been fraudulently lured into a trafficking scheme–but she is determined to fight back and escape her captors. The paths of Annie, Jason, and Yana ultimately converge in a night of terror and survival in a Michigan forest, where they become the prey of evil men who will stop at nothing to protect their secrets.
Buy from Amazon: Hardcover | Kindle ebook | Paperback | Audio book from Audible
Buy from Barnes & Noble: All formats
The Secrets on Chicory Lane
A novel of suspense involving a small town neighborhood street where first love, a child abduction, abuse, and Evil—with a capital "E"—collide. Sixty-one-year-old Shelby Truman, a best-selling romance novelist, receives a request to visit her childhood friend, Eddie, who is on Death Row. Though mentally ill, Eddie is scheduled to be executed for murder. As Shelby travels home to Texas for the unnerving reunion, she steps into the memories of her past, recalling the stormy five-decade-long relationship with Eddie in order to understand what led the beautiful and talented—but troubled—boy who lived across the street to become a killer. With only a few days left for Eddie to live, Shelby braces herself for the visit that promises to shed light on the traumatic events that transpired on her street, changing everything she thought she knew about the boy on Chicory Lane.
Buy from Amazon: Hardcover | Kindle ebook | Paperback | Audio book from Audible
Buy from Barnes & Noble: All formats
Torment—A Love Story
From the vault, this supernatural thriller is a story of voodoo, murder, love, and obsession—but wait! Is it really supernatural, or is it all in the protagonist's troubled mind? Rick Shepherd is an ordinary guy from the mid-west who has been both cursed and protected by different voodoo spells. Rick's torturous journey to find the mysterious woman he met in Jamaica is a tale of redemption, but it is also full of danger and excitement as one horrific thing happens after another. To find the love of his life, he must undergo unimaginable torment.
Buy it: Paperback | Kindle ebook | Other ebook formats from Crossroad Press or Smashwords | Audio book from Audible
Artifact of Evil
From the vault, a unique suspense thriller that blends real-world modern-day crime, historical figures, and fantasy. Rusty "Red" River is a freelance forensics consultant who resides in West Texas. When his ranch hand's newborn son is abducted from the hospital's maternity ward and found dead hours later, River resolves to bring the perpetrators to justice. There is one peculiar clue: the child's head is marked with the Arabic equivalent to the letter "L." River and his ex, a Jewish historian, team up to help solve the mystery. Together they uncover a bizarre plot that stretches from war-torn Iraq to Israel, then to Mexico, Texas, and finally the Chicago area. What they don't know is that a mysterious, prehistoric relic is in the possession of the killers—a talisman that has been passed down through the centuries. What exactly is the artifact of evil?
Buy it: Paperback | Kindle ebook | Other ebook formats from Crossroad Press or Smashwords | Audio book from Audible | Limited Illustrated Hardcover Editions from King's Way Press (see details on publisher's site): Noble Trade Edition, Signed Regal Limited Edition, and Signed Royal Lettered Edition
Sweetie's Diamonds
Diane Boston lives with her Marfan syndrome-afflicted 13-year-old son in a suburb of Chicago and teaches social studies at the high school, with the students even voting her Teacher of the Year. But she has some dark secrets. Her ex-husband Greg always suspected that Diane kept things from him, but he has no idea just how right he is. When Diane's son, David, finds a box of unmarked videotapes and watches one of them out of curiosity, he discovers that it's a hardcore adult movie from the late 1970s. The star, Lucy Luv, was an actress that mysteriously disappeared in 1980. Some suspected she'd been murdered. David recognizes the actress as his mother. Then, somehow, the news of Diane's involvement in the adult film business hits the streets and causes chaos at her school and at home. It also attracts the attention of the West Coast porn czar who has ties with organized crime. Apparently when Lucy Luv disappeared, she took a cache of stolen diamonds with her. This is the catalyst for a non-stop roller-coaster ride of suspense and mystery that involves the dark side of the adult film industry, the mob, kidnapping, and murder.
Buy it: Kindle ebook | Other ebook formats from Crossroad Press or Smashwords | Hardcover from Amazon | Audio book from Audible
Face Blind
From the pen of Raymond Benson, author of the acclaimed original James Bond continuation novels and the novel Evil Hours, comes a new and edgy noir thriller.
Imagine a world where you don't recognize the human face. That's Hannah's condition–prosopagnosia, or "face blindness"—when the brain center that recognizes faces is inoperable. The onset of the condition occurred when she was attacked and nearly raped by an unknown assailant in the inner lobby of her New York City apartment building. And now she thinks he's back, and not just in her dreams.
When she also attracts the attention of a psychopathic predator and becomes the unwitting target of a Mafia drug ring, the scene is set for a thrill ride of mistaken identity, cat-and-mouse pursuit, and murder.
Face Blind is a twisting, turning tale of suspense in which every character has a dark side. The novel will keep the reader surprised and intrigued until the final violent catharsis.
Buy it: Kindle ebook | Other ebook formats from Crossroad Press or Smashwords | Trade Paperback from Amazon | Audio book from Audible
Evil Hours
Shannon Reece's mother was one of several women murdered in the small Texas town of Limite when Shannon was six years old. Her mother's alleged killer was convicted and sent to jail, where he was subsequently killed by fellow inmates. Now, 26 years later, Shannon has decided that the unresolved questions about the case, which continue to haunt her, can no longer be ignored.
With the help of a private eye, Shannon sets out to find the answers, and what she finds reveals some truths that several prominent Limite citizens would rather she had not discovered.
In a style that tens of thousands of James Bond fans have come to love, Raymond Benson pulls us, revelation by revelation, into a story you'll not soon forget.
Buy it: Kindle ebook | Other ebook formats from Crossroad Press or Smashwords | Trade Paperback from Amazon | Audio book from Audible
SPIKE BERENGER "ROCK 'N' ROLL HITS"
A Hard Day's Death
It wasn't Peter Flame's best concert. His tour manager thought the aging rock star-once as big as Bowie or Lennon-seemed a little distracted. But when the manager stopped by his town house later that night, Flame was a lot worse than distracted-he was dead. It looked like Flame had hanged himself, but the coroner ruled it a homicide. Now it's up to Spike Berenger and Rockin' Security to find out who killed Flame… and why. Was it his ex-wife? A former bandmate? A religious cult that had become Flame's groupies? A member of one of the mysterious rock 'n' roll gangs terrorizing New York? With so many potential suspects and so many possible motives, only a rock 'n' roll insider like Spike could hope to wade through the rumors and the legends and find the cold hard facts… and a cold-blooded killer.
Buy it: Kindle ebook | Other ebook formats from Crossroad Press or Smashwords | Audio book from Audible
On the Threshold of a Death (short story)
A Spike Berenger Rock 'n' Roll Hit SINGLE! This short story is available exclusively for Amazon Kindle, Sony Reader, and other e-book formats! Spike and the Rockin' Security team travel to the Rock 'n' Roll Hall of Fame to provide security for a political fundraiser… little do they know they're in for much more than a caucus!
Buy it: Kindle ebook | Other ebook formats from Smashwords
Dark Side of the Morgue
The second book in the Spike Berenger Rock 'n' Roll Hits series! Musicians in progressive rock bands in Chicago are being murdered—one by one. The local police have no clues, but several musicians who fear they're next on the hit list claim that the killer is a ghost from the past—a woman who was reported missing and presumed dead for over thirty years! The Rockin' Security team is called into action. Spike and his partner, Suzanne Prescott, travel to Chicago to investigate the case, only to find that no one wants to talk. As Spike digs deeper, he begins to unearth a lode of deadly secrets involving sex, psychedelic drugs, and, of course, rock 'n' roll. And it isn't long before the private detective becomes a pawn in a very dangerous game.
Buy it: Kindle ebook | Other ebook formats from Crossroad Press or Smashwords
The Rock 'n' Roll Detective's Greatest Hits
An ebook anthology containing the "Spike Berenger Rock 'n' Roll Thrillers"—two novels: A Hard Day's Death and the Shamus award nominee Dark Side of the Morgue, plus the short story "On the Threshold of a Death"! Thrills, chills, humor, sex, drugs, and rock 'n' roll all for a low, low price.
Buy it: Kindle ebook
GABRIEL HUNT "HUNT FOR ADVENTURE" SERIES
Hunt Through Napoleon's Web
REPUBLISHED! Book Six of the "Gabriel Hunt" pulp adventure series (each book is written by a different author—Raymond wrote this one)! Of all the priceless treasures Gabriel Hunt has sought, none means more to him than the one drawing him to the rugged terrain of Corsica and the exotic streets of Marrakesh: his own sister's life. To save her, Hunt will have to challenge the mind of a tyrant two centuries dead: the calculating, ingenious Napoleon Bonaparte!
Buy from Amazon: Paperback | Kindle ebook
NON-FICTION
The James Bond Bedside Companion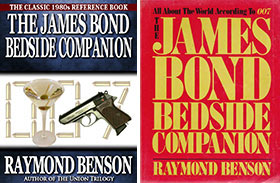 An encyclopedic celebration of 007, the world's most popular secret agent, The James Bond Bedside Companion was at the time of its original publication (1984) the most comprehensive single-volume guide to the James Bond phenomenon available. An updated edition appeared in 1988, and it is this version's text that appears in the current ebook. The first edition was nominated for the Edgar Allan Poe Award Best Biographical/Critical Work by Mystery Writers of America.
In addition to an intimate portrait of Ian Fleming as remembered by his friends and colleagues and a detailed analysis of every one of Fleming's James Bond titles, this indispensable collection includes:
An in-depth character study of James Bond, including a sketch of his background and early life, detailed descriptions of his trademarked clothing and other personal habits, including his preferences in food and drink, and a portrait of his famous (or infamous) attitudes toward women and marriage;
Information about the many by-products of Bondmania and the merchandising of 007, such as Bond's line of toiletries, board games, trading cards, Oddjob Action Dolls, and t-shirts;
Contact information for the many James Bond fan clubs around the world;
A critical look at the 007 film series that includes a cornucopia of trivia and essential information on the films' producers, screenplays, directors, actors, soundtracks and special effects;
Over 100 seldom seen photographs;
And enough facts, figures, and miscellanea to satisfy even the most ardent fan.
NOTE: This book is now rare and out of print in all print editions. However, it is currently available as an ebook (1988 text with corrections), and with a new Introduction by the author!
Buy it: Kindle ebook | Audio book from Audible
Jethro Tull—Pocket Essential
The Legendary Jethro Tull—How many rock bands from the sixties can you name that are still around today? Probably not that many. There are a few—the Rolling Stones, Yes, Santana—but most have broken up, stopped recording, and reappear only for the ubiquitous "reunion" tours.
Jethro Tull is one band that formed in 1968 and is still going strong, thanks to the leadership, vision, and extraordinary talent of its leader, Ian Anderson. Named after the 17th Century inventor of the seed drill, Anderson's band has always been controversial, challenging, and completely impossible to categorize. Are they rock? Are they blues? Are they "progressive"? Are they English folk? These labels merely begin to describe Jethro Tull's eclectic and imaginative music. In the thirty-five years of the band's existence, Tull's music has gone through many styles and periods, just as the group has undergone several personnel changes. Nevertheless, the band has always produced distinctive "Tull Music."
In this pocket-sized reference book, author Raymond Benson looks at this legendary rock band and analyzes its place in pop music history. He also examines each and every Jethro Tull album—track listing, personnel, cover art, recording history, and content. A handy rating system informs Tull newbies where to start and provides longtime fans with fodder for debate. A book for both the casual and hard-core fan, Jethro Tull is an insightful companion to enhance one's listening pleasure.
Buy from Amazon: Paperback | Kindle ebook
SHORT STORIES
Raymond has to date published eighteen short stories that have appeared in various anthologies over the years. Many are collected in the 12+1 anthology listed below. A handful are available separately as e-books.
Thrilling Adventure Yarns 2022
Thrilling Adventure Yarns 2022 is an anthology of pulp, fantasy, sci-fi, adventure, and horror short stories by 28 fantastic authors (plus illustrations!). It contains Raymond's tale, "SEA PEOPLE." Robert Greenberger is the editor, and the authors include Lester Dent, David Gerrold, Aaron Rosenberg, Bart Sears & Michelle Sears, Geoffrey Thorne, Glenn Hauman, Greg Cox, Hildy Silverman, Jean Rabe. Jenifer Rosenberg, Jody Lynn Nye, Kathleen David, Peter David, Keith R.A. DeCandido, Lucienne Diver, Mark Verheiden, Mary Fan, Michael Jan Friedman, Paul Kupperberg, Caitlin Rozakis, Russ Colchamiro, and Will Murray.
Buy from Amazon: Hardcover | Paperback | Kindle ebook

The MacGuffin
The MacGuffin is a darkly comic action thriller short story. Wikipedia defines a MacGuffin as "a plot device in the form of some goal, desired object, or other motivator that the protagonist pursues, often with little or no narrative explanation." In this case, the MacGuffin is a purple suitcase recovered from an airport baggage claim. The CIA, MI6, Middle Eastern operatives, Japanese intelligence, and even the Mafia want it. But one thing is clear–whoever has it won't have very long to live!
Buy from Amazon: Kindle ebook
12+1: Twelve Short Thrillers and a Play
12 + 1 is a collection of previously published mysteries, thrillers, science fiction, and fantasy, all told with wry humor and in the spirit of The Twilight Zone—plus some unpublished works such as "The Heart of Erzulie," "Fortunata-697," and the stage play "Second Chance." Spies and detectives, rock 'n' roll crime, time travel, androids, alternate history, an encounter with St. Peter, and even The Black Stiletto, all in one compact anthology.
Buy from Amazon: Kindle ebook
Mystery Writers of America presents Ice Cold: Tales of Intrigue from the Cold War
Co-edited by Jeffery Deaver and Raymond Benson, the only two Americans to be commissioned by the Ian Fleming Estate to pen James Bond novels. This Mystery Writers of America anthology collects twenty tales by twenty authors, including Joseph Finder, John Lescroart, Laura Lippman, J. A. Jance, T. Jefferson Parker, and Sara Paretsky.
Buy from Amazon: Paperback | Kindle ebook
"The Plagiarist"
A short story available exclusively for Amazon Kindle, Sony Reader, and other e-book formats! A writer in the future travels back in time to write the big best-sellers before the real writers do in this Twilight Zone-style tale.
Buy it: Kindle ebook | Other ebook formats from Smashwords
"Thumbs Down"
A short story available exclusively for Amazon Kindle, Sony Reader, and other e-book formats! Find out what happens when a disgruntled playwright seeks revenge on the theatre critic who panned his play.
Buy it: Kindle ebook | Other ebook formats from Smashwords
HERE IS A COMPLETE LISTING OF RAYMOND'S PUBLISHED SHORT STORIES:
1997 "Blast From the Past" (published in Playboy Magazine, January 1997 issue)
1999 "Midsummer Night's Doom" (published in Playboy Magazine, January 1999 issue)
1999 "Live at Five" (published in TV Guide Magazine, November 13, 1999 issue)
2006 "Thumbs Down" (published by Amazon Shorts)
2006 "The Plagiarist" (published by Amazon Shorts)
2006 "Another Rock 'n' Roll Hit" (published in crime anthology These Guns for Hire)
2009 "On the Threshold of a Death" (published in Crimespree Magazine, May 2009 issue)
2009 "After the Gig" (published on old "Popcorn Fiction" site)
2011 "The Devil is a Gentleman" (published in fantasy anthology Boondocks Fantasy)
2011 "The Black Stiletto's Autograph" (teaser to The Black Stiletto novel, published by Smashwords)
2013 "Once Upon a Time in the Woods" (published in crime anthology Kwik Krimes)
2014 "Ghosts" (published in Mystery Writers of America Presents Ice Cold–Tales of Intrigue from the Cold War)
2014 "To Be or Not to Be" (published in anthology Europa Universalis IV–What If?)
2015 "The Heart of Erzulie" (published in the anthology 12+1: Twelve Short Thrillers and a Play)
2015 "Fortunata697" (published in the anthology 12+1: Twelve Short Thrillers and a Play)
2016 "The Purple Bag" (six-part serial thriller published online)
2017 "The MacGuffin" (e-book of complete online serial originally titled "The Purple Bag")
2023 "Sea People" (published in anthology Thrilling Adventure Yarns 2022)