September 30, 2013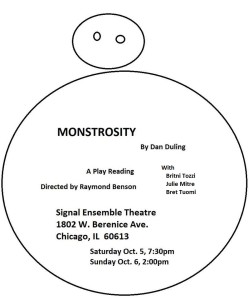 Raymond is directing a staged reading of
MONSTROSITY, a play by Dan Duling
Signal Ensemble Theater
1802 W. Berenice Ave.
Chicago, IL 60613
Saturday, October 5, 7:30pm
Sunday, October 6, 2:00pm
FREE ADMISSION
August 19, 2013
KWIK KRIMES is the new anthology of crime stories written with 1000 words or less. Edited by Otto Penzler, the collection includes Raymond's story, "Once Upon a Time in the Woods," plus works by 80 other great authors! Publication date: August 20, 2013! Available in trade paperback and e-book.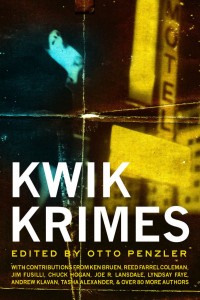 April 1, 2013
April 2, 2013 is publication day for THE BLACK STILETTO: STARS & STRIPES! It's available in hardcover and e-book. Audiobook to come. You can order it from Amazon: Paperback | Hardcover | Kindle ebook | Audio book from Audible
A new trailer video has been produced for the book, and it can be viewed here.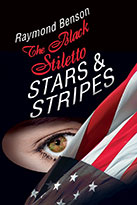 February 27, 2013
Look what's on the cover of HOLLYWOOD WEEKLY MAGAZINE this week!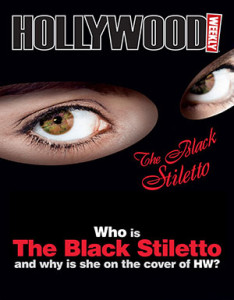 And here's the link to the article.
Raymond and Crossroad Press have revised and corrected THE JAMES BOND BEDSIDE COMPANION for e-book and it is available exclusively for Amazon Kindle. It isn't updated, but he's gone through and corrected stuff that has been proven wrong since the book was first published in 1984, as well as fixed many typos and curious glitches that occurred over the various years of scanning the original text. It's up for grabs now!