March 24, 2010
THRILLERS: 100 MUST-READS is a non-fiction anthology of 100 essays written by famous thriller authors about 100 important thrillers published in the 20th Century. The book is edited by David Morrell and Hank Wagner and will be published July 2010 by Oceanview Publishing.
Raymond is one of the essay authors, and his topic is Ian Fleming's FROM RUSSIA, WITH LOVE!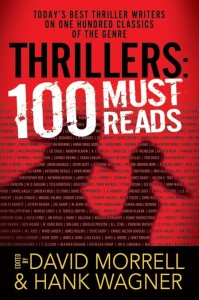 January 15, 2010
The Heritage Foundation of Odessa (Texas) will be awarding the "Distinguished Former Odessan" Award to Raymond on February 25, 2010! Raymond spent his formative years in Odessa and attended Permian High School, the famed institution featured in the book and film FRIDAY NIGHT LIGHTS.